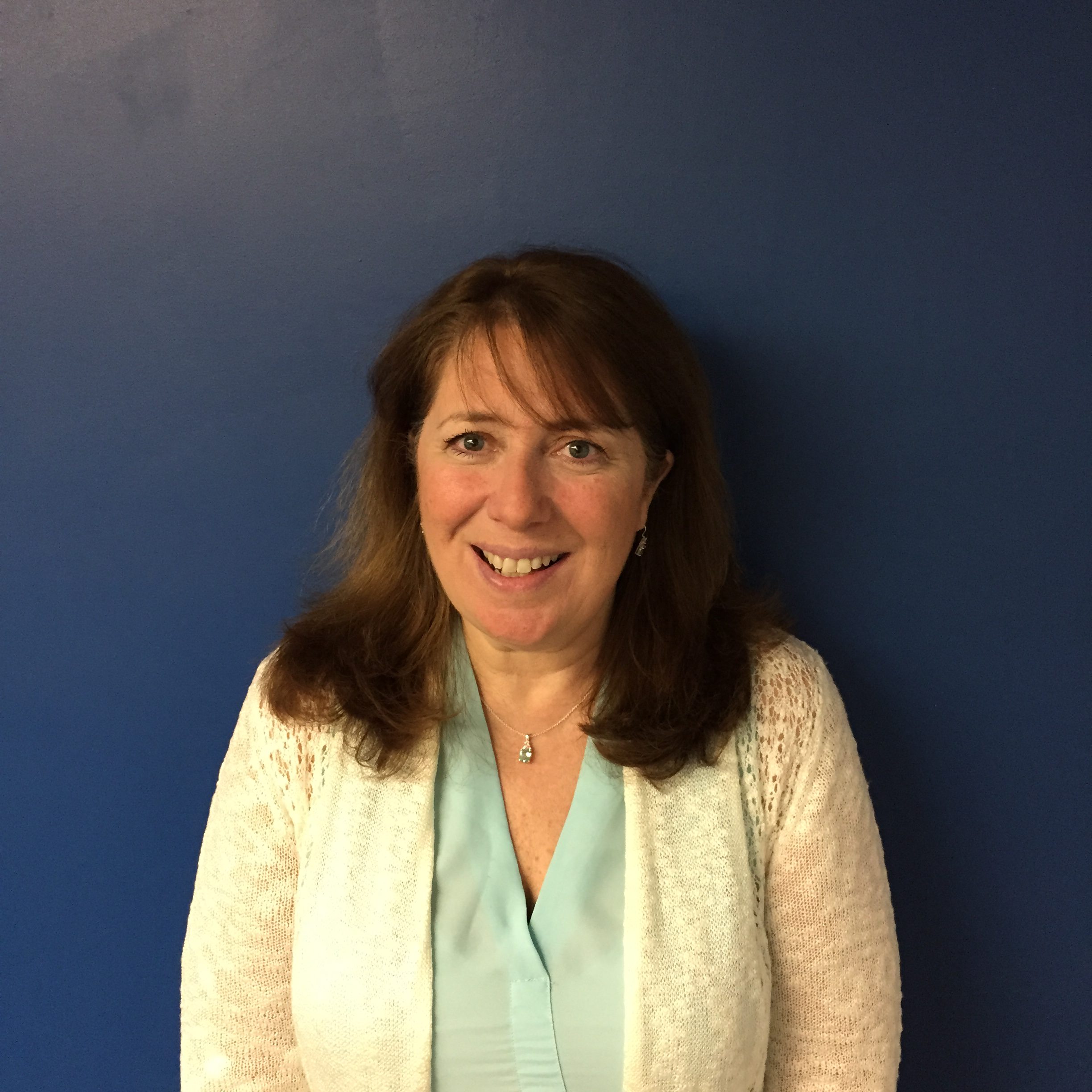 Linda Byrne – Intake Specialist
Linda, a graduate of Aquinas College, has assisted individuals with physical, developmental and mental health disabilities at DLC since 2003. Ms. Byrne started as an Administrative Assistant; and was promoted to an Intake Specialist several years later. Prior to joining DLC, Ms. Byrne worked at the Center for Public Representation for 8 years assisting individuals with mental health disabilities. She speaks fluent Portuguese.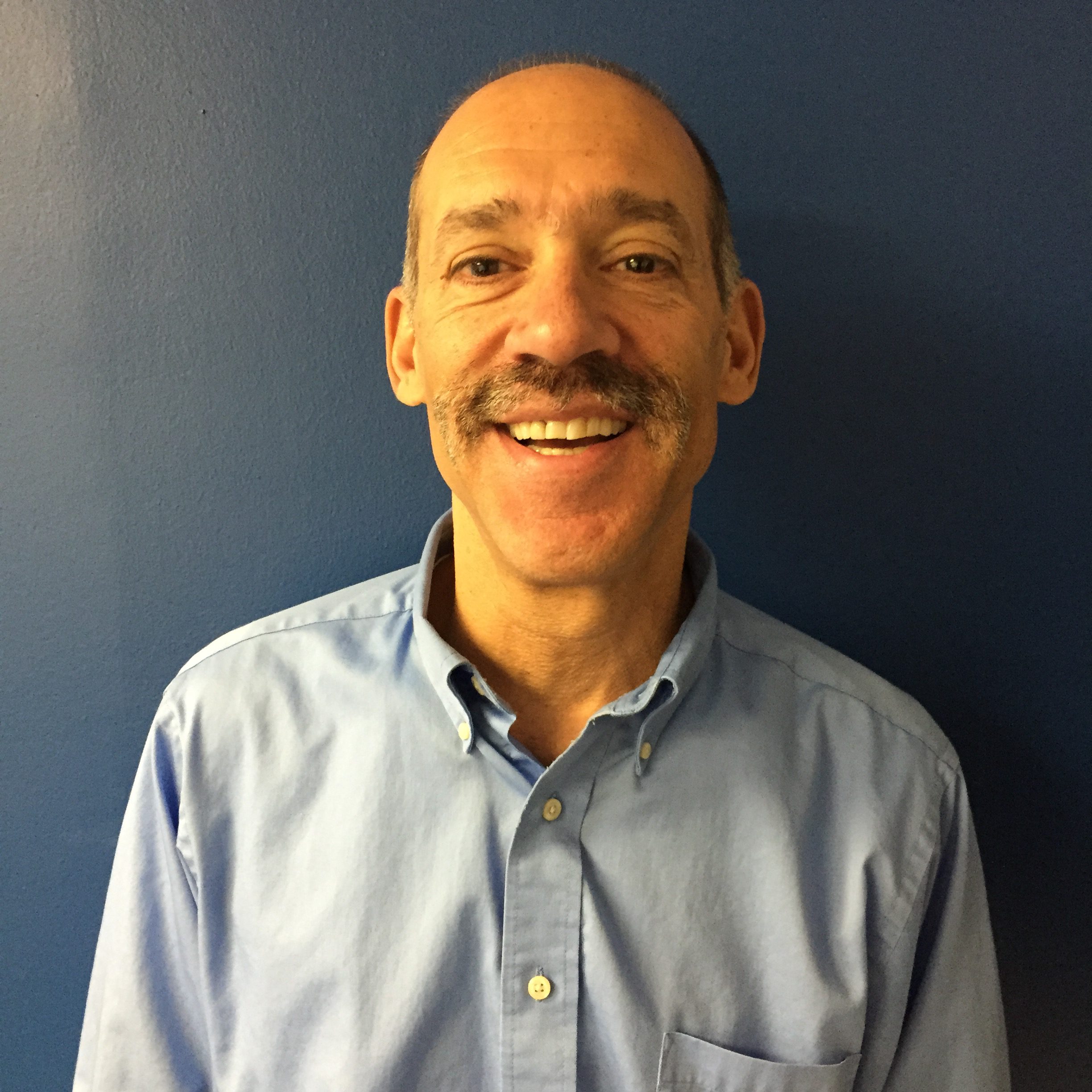 Rich Contente – Director of Finance & Information Technology
Rich joined DLC in 1988 as Business Manager.  He was responsible for computerizing all of the agency's legal and administrative functions.  Today, Rich administers our computer networks, manages our web sites and social media outlets, and provides technical assistance to staff.  Most recently, Rich developed our mobile web app and turned our local access cable TV show into a video podcast.  He has a special interest in assistive technologies and how they can help people with disabilities.
Rich is also responsible for all of the accounting and financial functions of the agency, as well as human resources and other general management functions. He has overseen the growth of our annual budget from $600K to $2.7million.  He especially enjoys developing budget strategies to help maximize our limited resources.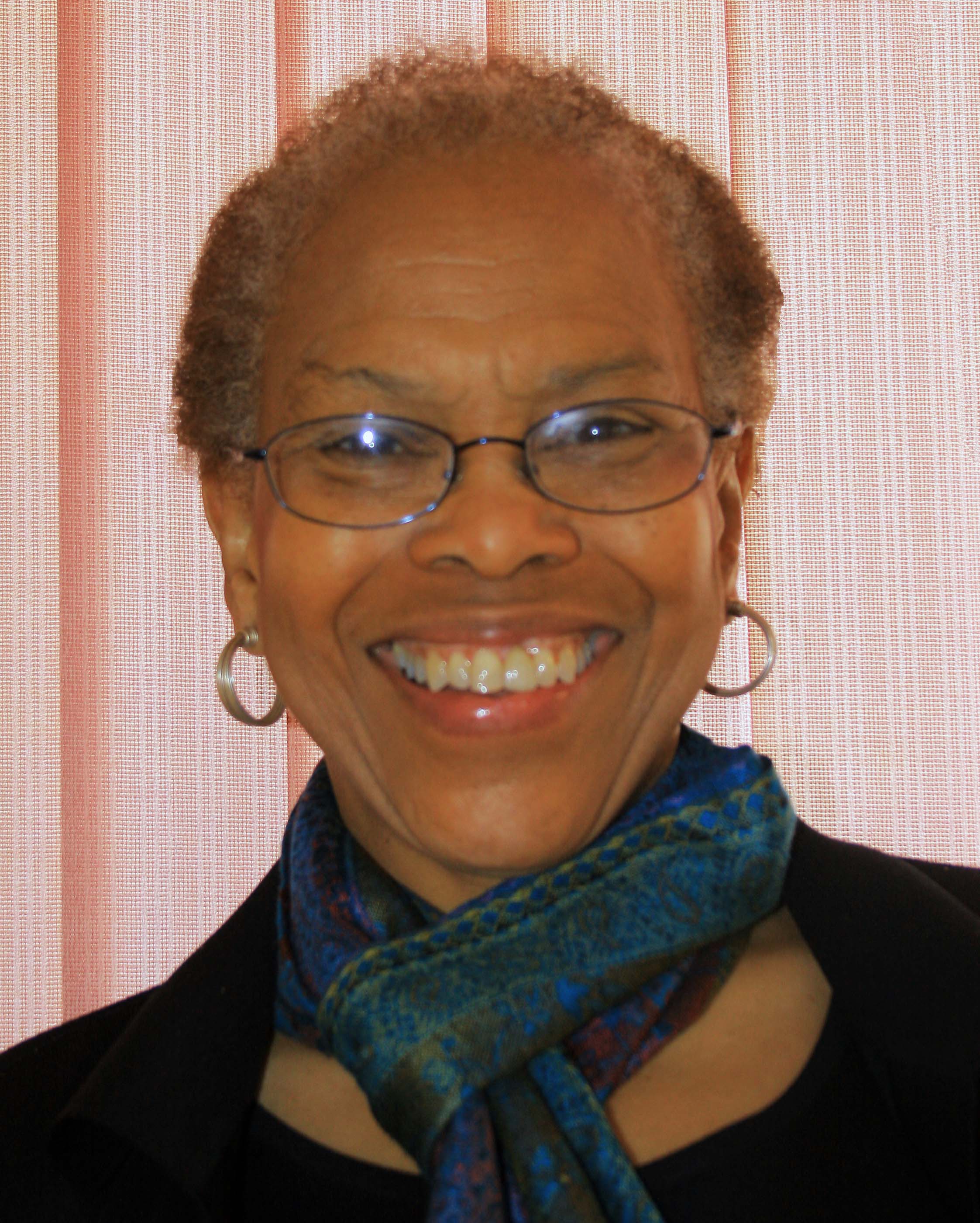 Pamela J. Coveney – Senior Attorney
Pamela is a native of New York City.  She has been a staff attorney at the Disability Law Center since October 2001.  Pamela is a graduate of Sarah Lawrence College and The Delaware Law School of Widener University.  She began her legal career as a staff attorney in the Federal Trade Commission's Bureau of Consumer Protection. has worked as a litigation associate with a national law firm, and served as both a staff attorney and the Corporate Compliance Officer of a major insurance carrier.
Pamela has represented clients in a variety of matters involving housing discrimination and public access.  She currently focuses on special education matters, serving both on individual representation, counseling, advocacy, and training.  She has published articles for Massachusetts Lawyer's Weekly, the Boston Globe, and for Massachusetts Continuing Legal Education, Inc.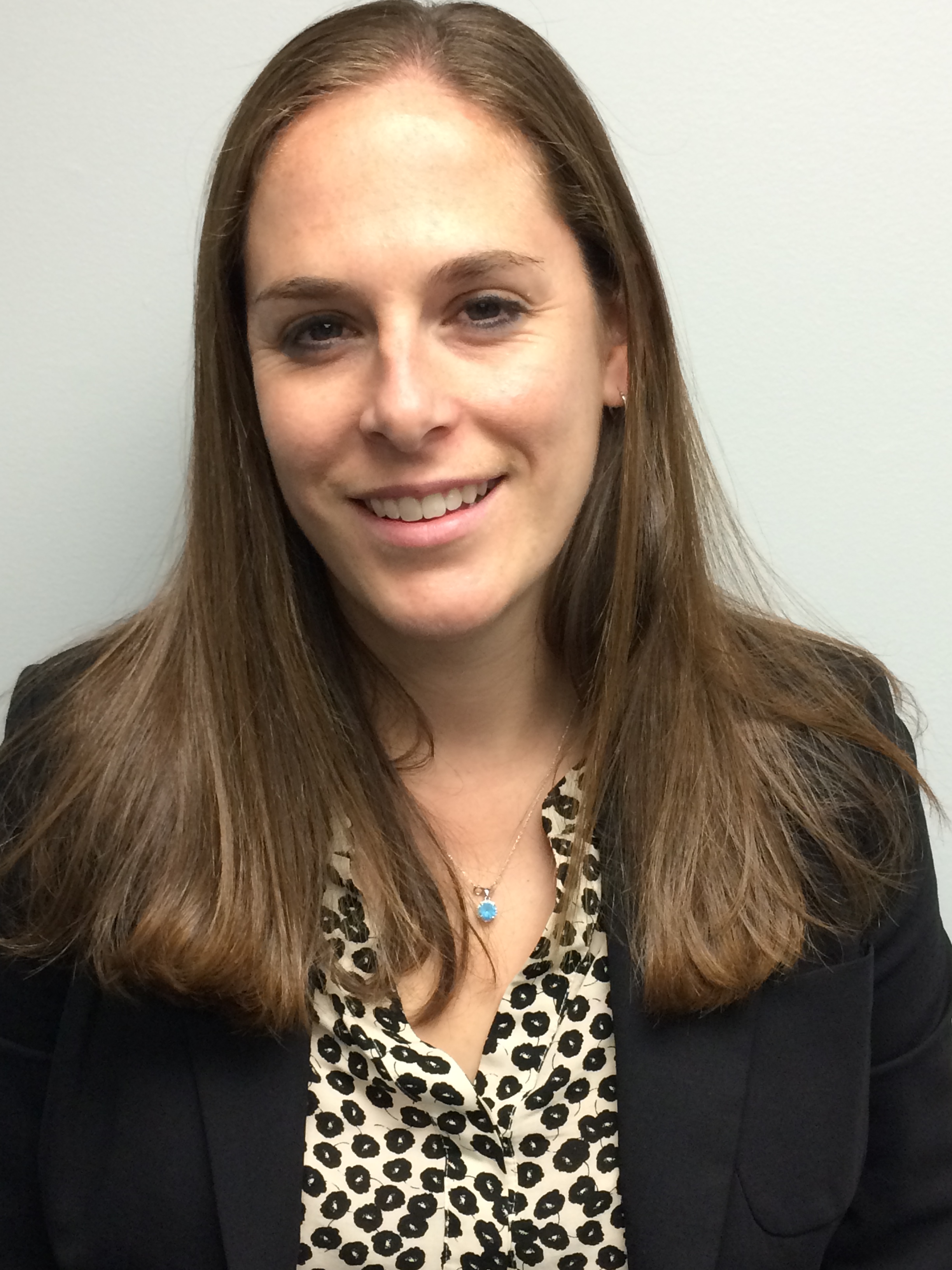 Hillary Dunn- Staff Attorney
Hillary returned to DLC in 2014.  She focuses on special education matters, abuse and neglect, and advocating for appropriate community supports and services for adults with disabilities.  Ms. Dunn has been involved in legislative and regulatory advocacy regarding disability issues and has trained individuals with disabilities, families, and professionals in various areas of disability law.
In addition to her work at the Disability Law Center, Ms. Dunn previously worked in the Special Needs and Elder Law Practice Group at Fletcher Tilton PC where she practiced in the areas of special education, guardianship issues, and advocacy with adult human service agencies.  Following law school, she served as a law clerk to the Honorable Debra C. Freeman of the U. S. District Court for the Southern District of New York.  Ms. Dunn is a graduate of Northeastern University School of Law and Tufts University.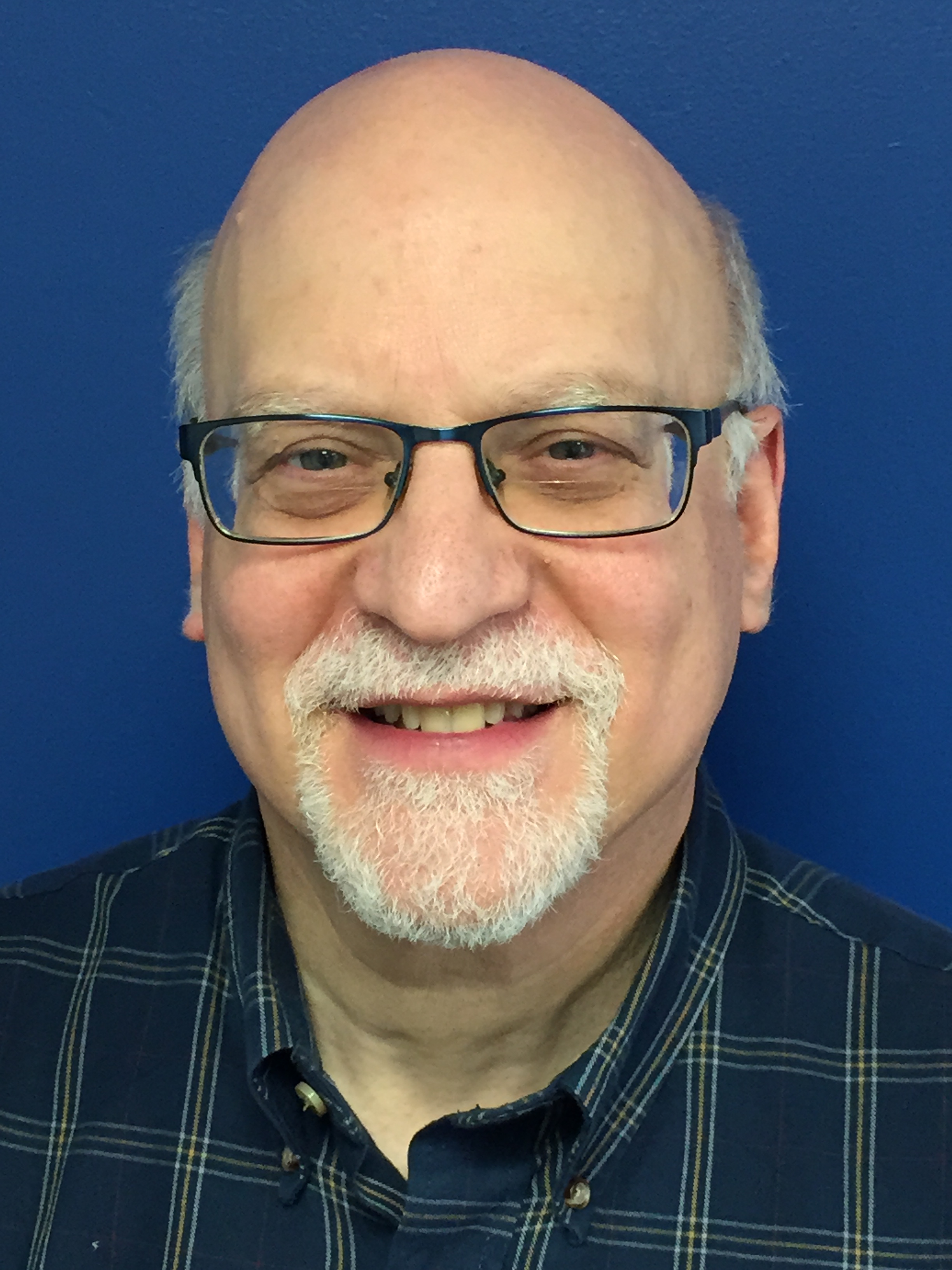 Stan Eichner – Director of Litigation
As a public interest lawyer for more than 40 years, Stan has specialized in safeguarding and expanding the legal rights of individuals with disabilities. Having held a variety of positions during his 15 years at DLC, Stan has focused on special education, public accommodations and employment discrimination cases. His successful efforts include: securing agreements from the three largest banks in Massachusetts to ensure full access to banking services for their customers who are blind or have visual impairments, successfully challenging in federal court the isolated location of accessible seating at Lowell's newly constructed minor league ballpark and most recently coordinating the Law Center's investigation of excessive restraint and seclusion at Bridgewater State Hospital, which led to a far-reaching settlement to remedy those problems and established DLC as the monitor of that agreement.
Previously, Stan initiated and directed the Massachusetts Attorney General's Disability Rights Project, which achieved far-reaching settlements, including ones with MCI Communications (remedying pervasive problems in the state's telephone relay service), Starwood Hotels and Resorts, and Wendy's Restaurants (redressing architectural access violations at hotels and restaurants across Massachusetts).  He co-edited and authored several chapters in the first and second editions of the well-received MCLE book, The Legal Rights of Individuals with Disabilities. Over the course of his career, Stan has litigated cases across almost all areas of civil rights law and at every level of state and federal courts, including Hensley v. Eckerhart in the United States Supreme Court, and Commonwealth v. Adams in the Massachusetts Supreme Judicial Court.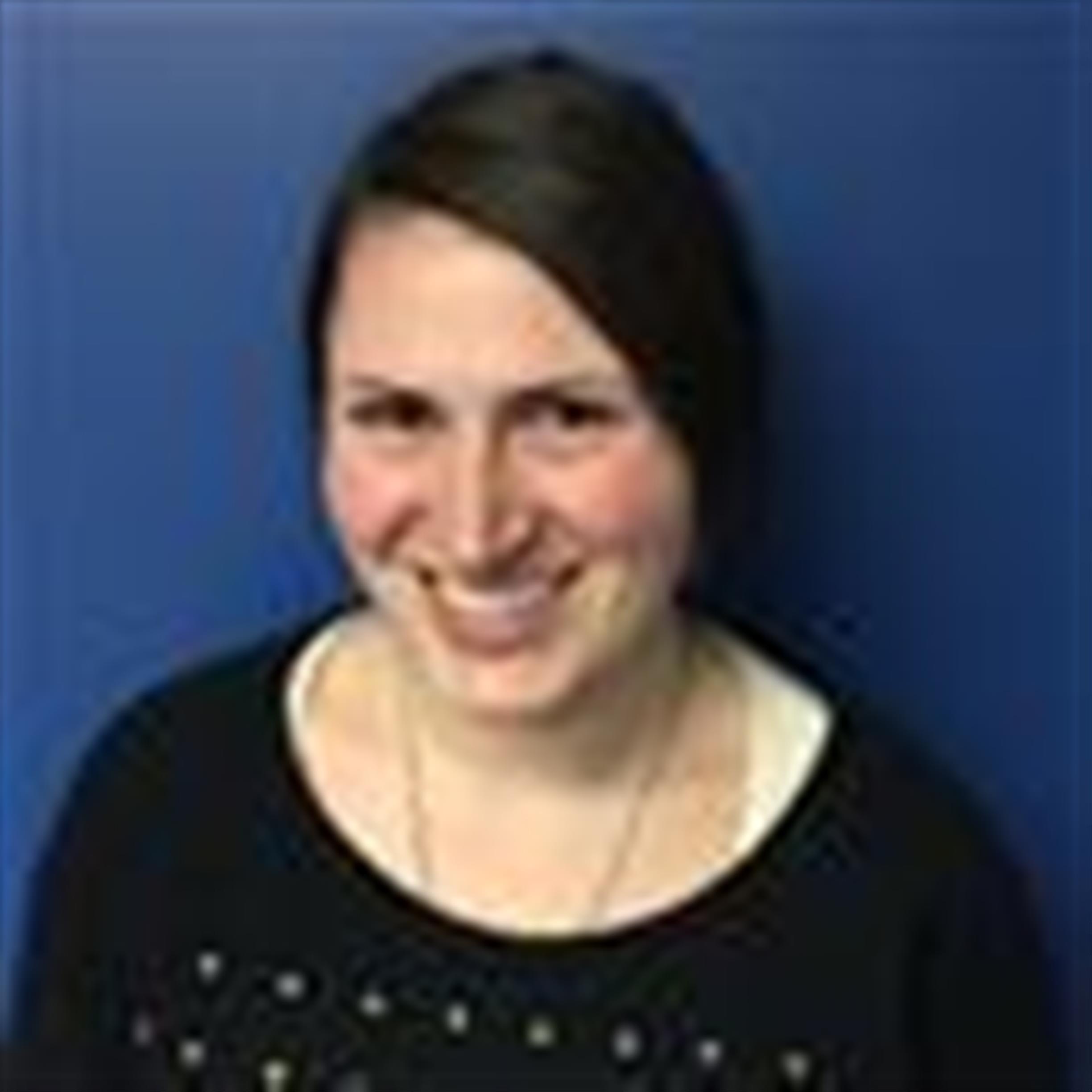 Amanda Gasparonis – Director of Administration
Amanda started working at the Disability Law Center in 2010 and has been the Director of Administration since 2012. She graduated magna cum laude from the University of New Hampshire in 2009 with a BA in Anthropology. While a student at UNH, Amanda worked for the Office of Disability Services for Students and the Department of Occupational Therapy.
Rick Glassman – Director of Advocacy
Rick is a 1981 graduate of Colgate University, magna cum laude, and received his J.D. in 1984 from Northeastern University School of Law.  He worked in a legal services program from 1985 to 2001 and managed a law school poverty law clinic from 2001 to 2006, before joining DLC.  From April 2006 to February 2014 he served as Director of Litigation at the Disability Law Center, when he then assumed his current position as Director of Advocacy.
In recent years, Rick has been actively involved in issues such as: housing discrimination and reasonable accommodations; restraint and seclusion of children in schools; eligibility for adult services for people with intellectual and developmental disabilities; access to public accommodations; rights of prisoners with psychiatric disabilities;  rights to live and receive services in an integrated setting in the community; and wage and hour issues on behalf of subminimum wage workers with disabilities.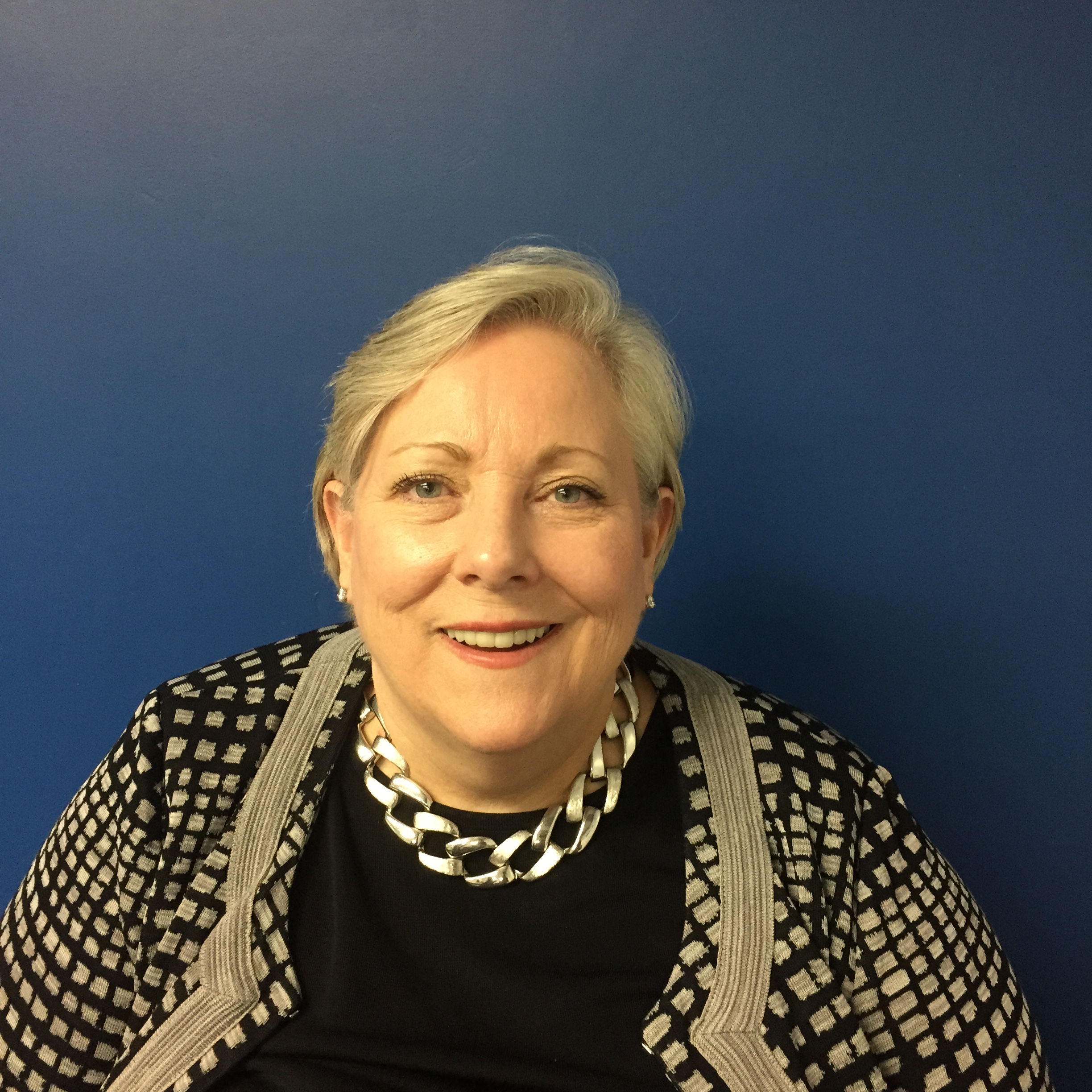 Christine Griffin – Executive Director
Chris returned to DLC in 2013 as Executive Director of the Disability Law Center, a position she held previously from 1996 to 2005.
Prior to that, Ms. Griffin served as the Assistant Secretary for Disability Policies and Programs for the Massachusetts Executive Office of Health and Human Services.  She was responsible for overseeing the Department of Developmental Services, the Massachusetts Rehabilitation Commission, the Massachusetts Commission for the Blind, the Massachusetts Commission for the Deaf and Hard of Hearing, and the Soldiers' Homes in Chelsea and Holyoke. Additionally, she had cross-Secretariat responsibility for disability related policies and programs.
Ms. Griffin has an extensive history of work in disability across public and private sectors. As Deputy Director of the U.S. Office of Personnel Management, she was responsible for the federal agencies implementation of President Obama's Executive Order on Increasing Employment of Individuals with Disabilities in the Federal Workforce, planned and implemented the first federal hiring event for people with disabilities and oversaw the creation of a newly established Government-wide Diversity and Inclusion Office.
As a Commissioner on the Equal Employment Opportunity Commission, she oversaw the development of enforcement policies and planned and presided over public EEOC hearings and investigations of federal employee complaints. She also established the LEAD (Leadership for Employment of Americans with Disabilities) Initiative, a national outreach and education campaign to address the declining number of federal employees with severe disabilities.
Ms Griffin began her legal career as a Skadden Fellow at the Disability Law Center where she provided, outreach, training and representation on ADA issues to un-served and underserved communities within the disability community in Massachusetts.
She has a history of providing capable leadership on a range of disability policy issues. She is currently a member of the Board of the American Association of People with Disabilities (AAPD) and a member of the Massachusetts Developmental Disabilities Council.
Ms. Griffin served on active duty in the United States Army from 1974 until 1977. She holds a law degree from Boston College and earned her undergraduate degree from the Massachusetts Maritime Academy

Mark Kalashian – Receptionist
Mark Kalashian has been the receptionist at the Disability Law Center since January of 1998. He received his Master of Arts in Teaching Spanish in 1995 and his Bachelors in 1992, both from UMass Amherst. For his work at the Disability Law Center, Mark, who has been blind since birth, was inducted into The Carroll Center for the Blind's Carroll Society which recognizes achievements in the workplace of employees who are blind or visually impaired.
Outside of work, Mark enjoys spending time with family and friends, eating out, and listening to vintage music, especially the music of the 1950's and early 1960's. While at UMass Amherst, he fulfilled his dream of becoming a radio DJ by hosting his own oldies show as Mark with a K on WMUA, and on those rare occasions when he has the chance to guest host on someone's radio show, Mark welcomes the opportunity to do so.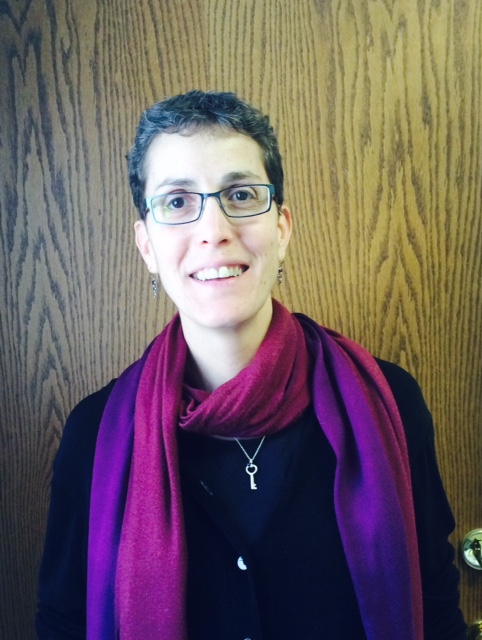 Stefanie Krantz – Senior Attorney
Stefanie has been a staff attorney at DLC since 1994.  She works in the Northampton office.  Stefanie has expertise in many areas of disability rights work including; access to health care, special education, housing, employment, and public accommodations.  She is a graduate of the University of Massachusetts and Western New England School of Law.  She is also a trained mediator and she brings these skills to her work on a daily basis.
Stefanie has conducted statewide trainings in the areas of health care access, special education, and communication access for people who are deaf or hard of hearing.  In addition, she has authored a number of publications, including chapters on Special Education and Health Care Access in the MCLE publication: Legal Rights of Individuals with Disabilities.   Stefanie has dedicated her profession to furthering the rights of people with disabilities on an individual and a systemic level.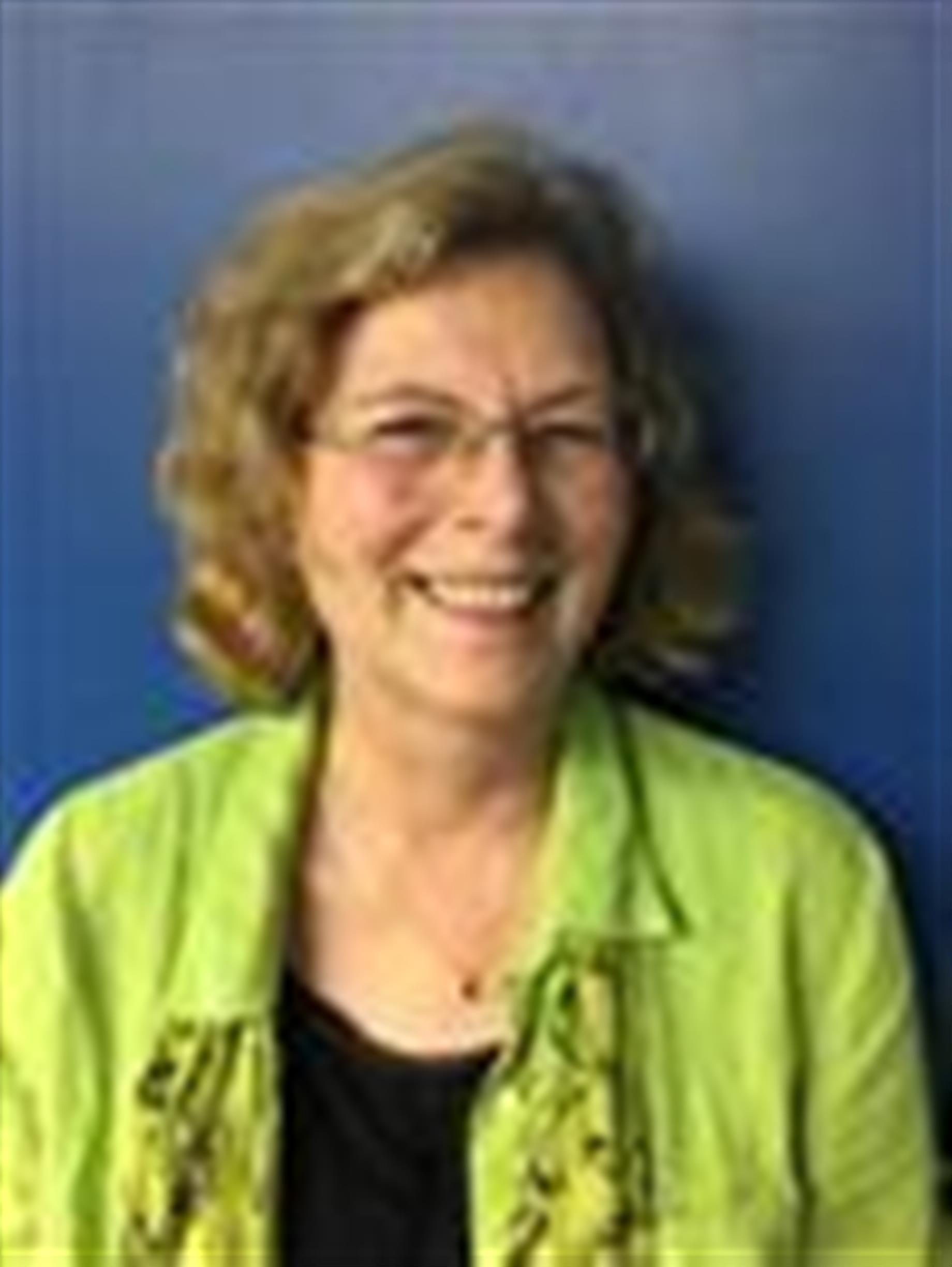 Linda Landry – Senior Attorney
Linda has worked at DLC since 1990.  Her focus is on Social Security benefit issues and work incentives, as well as  the related health benefits, MassHealth and Medicare.  She has over 30 years of experience in legal advocacy in these areas, which has included individual representation, training, impact and policy work, class action litigation, and backup, support, and technical assistance to a statewide project of attorneys and advocates who represent individual Social Security and SSI disability benefits claimants.
Linda writes and presents on a variety topics for local and national audiences. She is a graduate of Northeastern University School of Law and worked at Neighborhood Legal Services in the 1980s before coming to DLC.  She received the NOSSCR Distinguished Service Award in 2006, the Massachusetts Bar Association Equal Access to Justice Award in 2011, and a Massachusetts Top Women of the Law Award in 2013.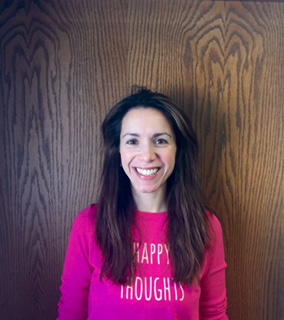 Nancy Murphy – Senior Attorney
Nancy joined Disability Law Center in the Northampton Office in 2005. Attorney Murphy focuses on individual and systemic advocacy for individuals with disabilities living in the community and in facilities. Attorney Murphy specializes in investigating allegations of abuse and neglect, ensuring appropriate discharge planning from a facility, and protecting individuals' human rights in any setting. In addition to her individual advocacy for individuals in the community and in facilities, Attorney Murphy has managed and developed systemic projects on emergency preparedness for individuals requiring additional assistance, Police Department response to individuals with disabilities, and using Photovoice as a tool to work with individuals with disabilities and provide feedback to the Governor. Attorney Murphy regularly conducts on site monitoring at Vibra Hospital of Western MA and Bridgewater State Hospital.
Attorney Murphy graduated cum laude from Hamilton College in 1997 with a double major in Economics and Communication Studies. While studying for a semester at Oxford University, Attorney Murphy was the American Student Representative at the Oxford International Law Symposium. After college, she worked as a Corporate Law Legal Assistant at Simpson Thacher & Bartlett in NYC, then attended George Washington University Law School. During law school, Attorney Murphy interned for the Torts Civil Litigation Unit of the U.S. Dept. of Justice as a legal research intern on the Waco, Texas Branch Davidian Litigation. She also interned at the New York City Law Department, Office of the Corporation Counsel. Upon graduating in 2001, Attorney Murphy returned to the NYC Law Department in the General Litigation Division where she practiced civil defense litigation for the various City agencies, including NYPD, Health and Hospitals Corporation, Education Department, and DSS.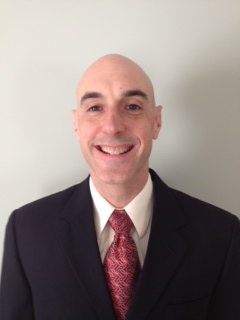 Tom Murphy – Senior Attorney
Tom has been an attorney at DLC since 2005. He works in our Northampton office. His expertise is focused on issues involving the civil rights of individuals with disabilities, primarily in the areas of employment, housing and public accommodations discrimination, government programs and services, architectural access, and voting rights. He has practiced in federal and State courts in Massachusetts, and before agencies such as the Massachusetts Commission Against Discrimination, the Department of Developmental Services and the Equal Employment Opportunity Commission. He has authored amicus briefs before the Massachusetts Supreme Judicial Court, as well as chapters on Employment Law and Public Accommodations Law in the DLC publication Legal Rights of Individuals with Disabilities.
Attorney Murphy has over nineteen years of experience in legal advocacy, litigation, administrative law, public policy, and conducting legal trainings and continuing education programs. He is a graduate of Villanova University and Boston University School of Law, and previously worked for the Massachusetts Office of the Attorney General and the Massachusetts Commission Against Discrimination, in addition to working in private practice and legal services.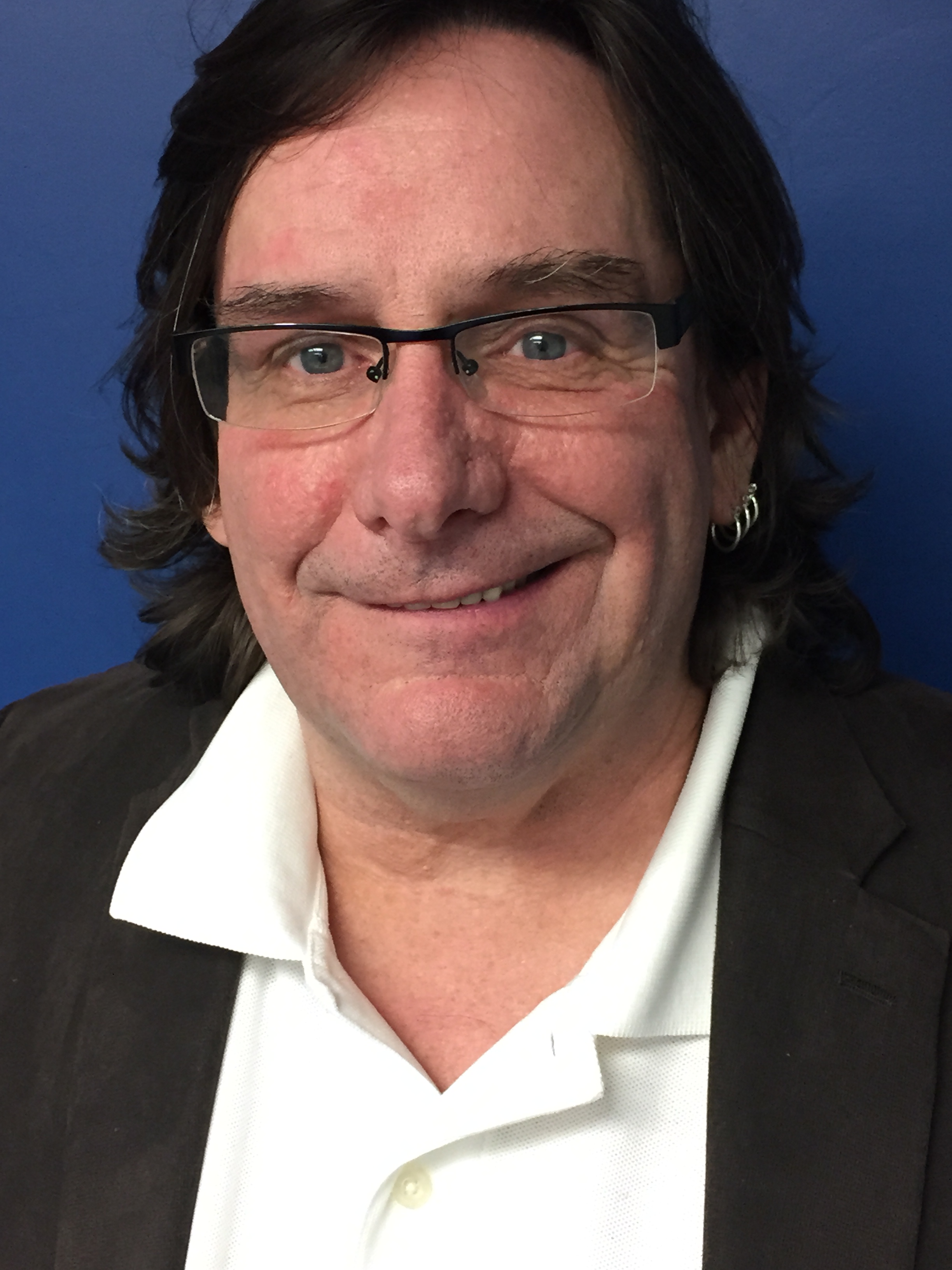 Walter Noons – Senior Attorney
Walter graduated from Northeastern University School of Law in 1996 and initially worked at the Mental Health Legal Advisors Committee until joining DLC in 2003. Walter's primary practice has been to represent persons with psychiatric disabilities who are receiving services from state-operated and private psychiatric hospitals. Prior to law school, Walter worked at Greater Boston Legal Services as a paralegal on the Health and Benefits team.
Caitlin Parton – Staff Attorney
Caitlin joined DLC as a staff attorney in September 2014. Her advocacy work with DLC includes housing, special education, employment, and access to health care. She has also conducted trainings on the transition from high school to adult services, and best practices for serving clients who are deaf and hard of hearing. Caitlin is deaf and wears a cochlear implant.
Caitlin has been an advocate for the deaf and hard of hearing from a young age, testifying before the U.S. Senate, Congress, and FDA in support of funding for research on cochlear implants. She has spoken across the country and internationally on access issues for the deaf and hard of hearing. Caitlin received her law degree from the City University of New York School of Law and her Bachelor's degree from the University of Chicago. During law school, she interned with the U.S. Department of Justice, Civil Rights Division, Special Litigation Section; New York Lawyers for the Public Interest; and Judge David L. Bazelon Center for Mental Health Law, among others. While she uses spoken language, Caitlin can also use ASL to communicate based on client preference.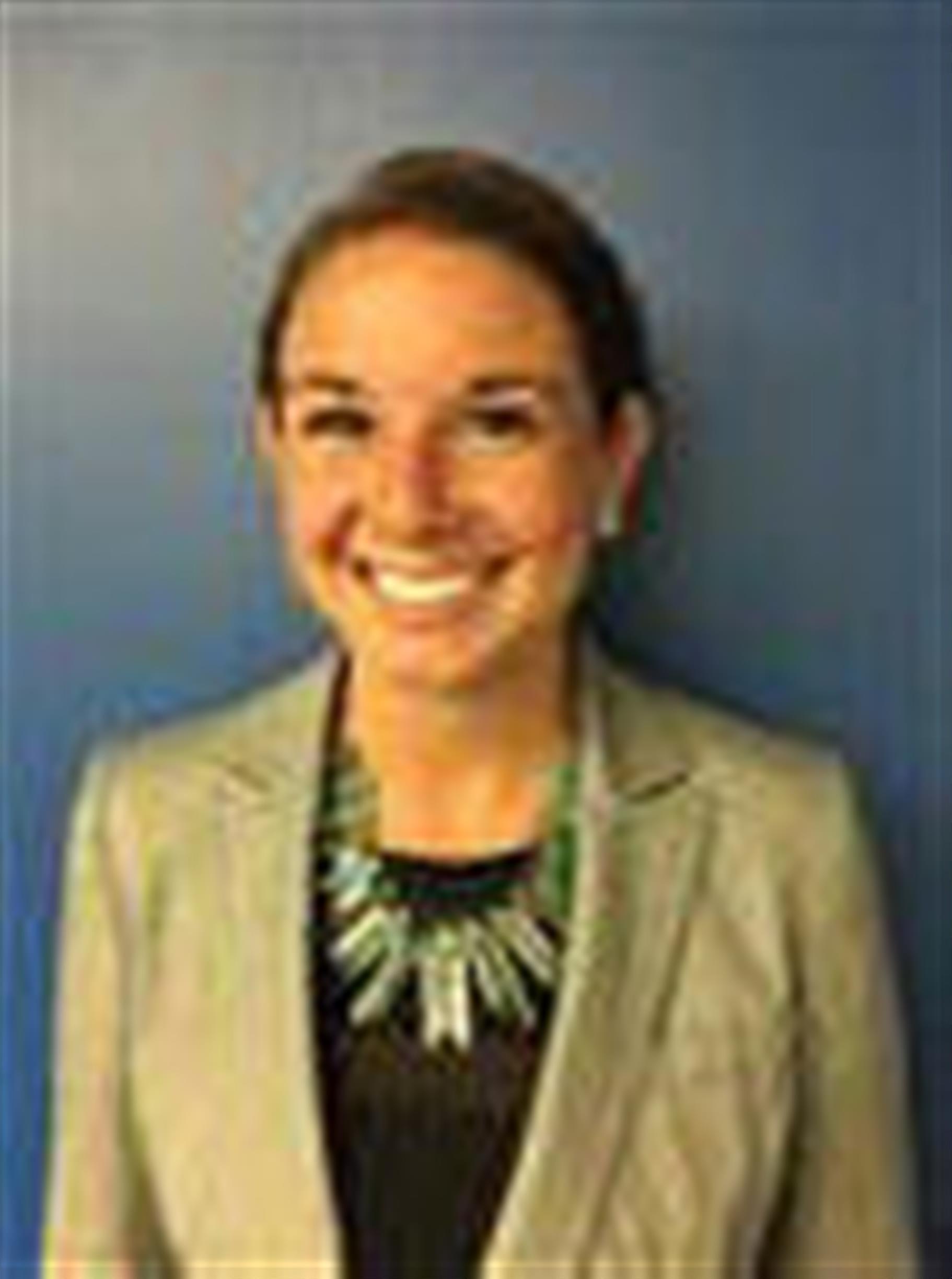 Colleen Shea – Staff Attorney
Colleen joined DLC as a Skadden Fellow in 2016. Colleen's project aims to curb the school-to-prison pipeline in Massachusetts through direct representation of students with disabilities who are recommended for, or participating in, overly restrictive placements. Colleen will also represent students with disabilities who have been improperly disciplined through exclusionary measures including suspension, restraint and seclusion.
Colleen graduated from Northeastern University School of Law and holds a B.S. from Ithaca College and an M.S. in Special Education from Hunter College. Colleen is a former New York City special education teacher and Teach for America alumna. In law school Colleen worked as a Rappaport Fellow in the Massachusetts Governor's Legal Counsel Office and interned with Disability Law Center; the Massachusetts Department of Elementary and Secondary Education; the Massachusetts Bureau of Special Education Appeals; and, Kotin, Crabtree & Strong LLP.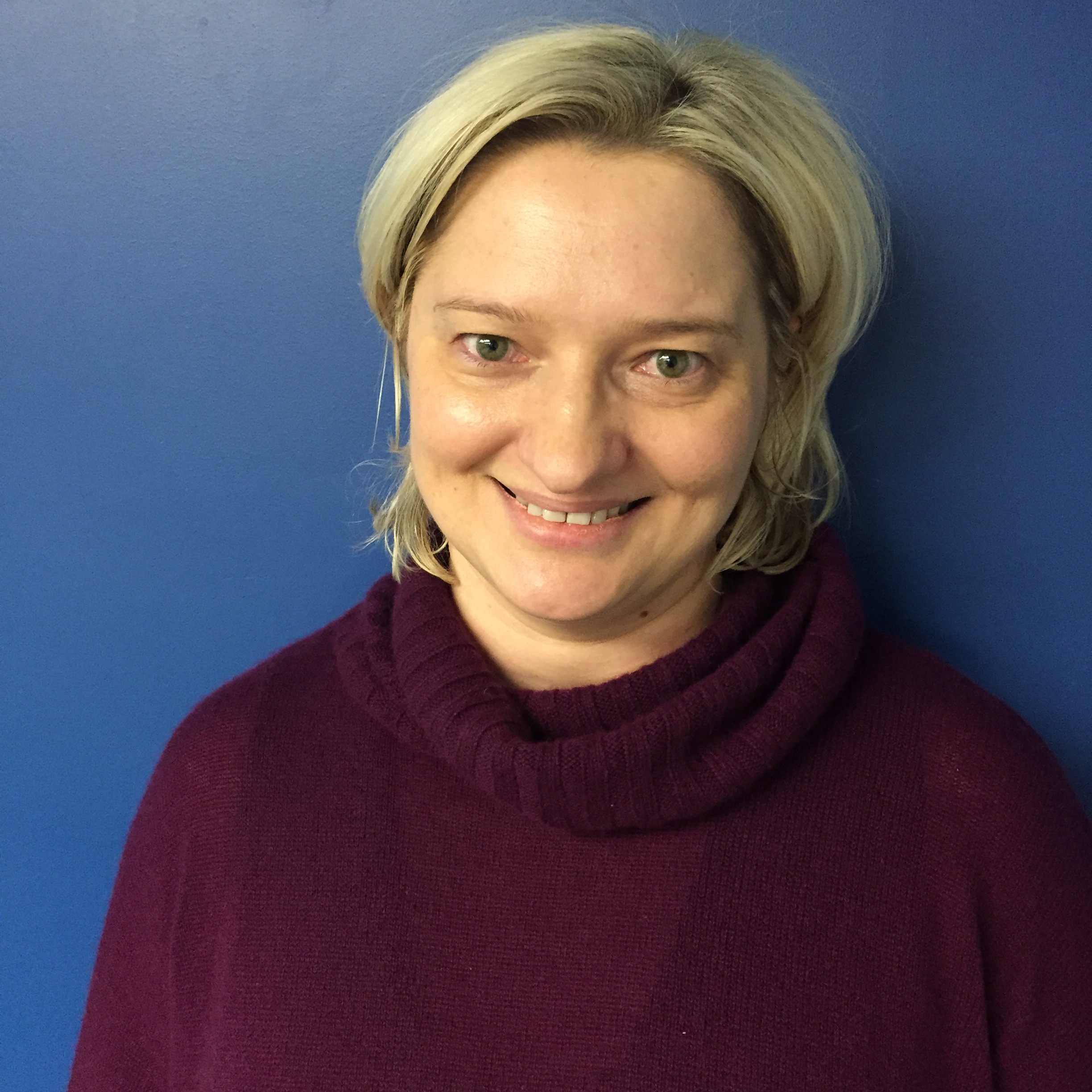 Svetlana Uimenkova – Senior Attorney
Svetlana joined DLC in 2005.  After graduating from Boston University Law School in 2001, she worked in private practice providing individual representation on Social Security cases nationwide.
As part of the disability benefits project at DLC she provides technical assistance and counseling to attorneys who represent individuals in Social Security, SSI, and Medicaid appeals. She is a regular presenter of Social Security and Medicaid related programs across Massachusetts.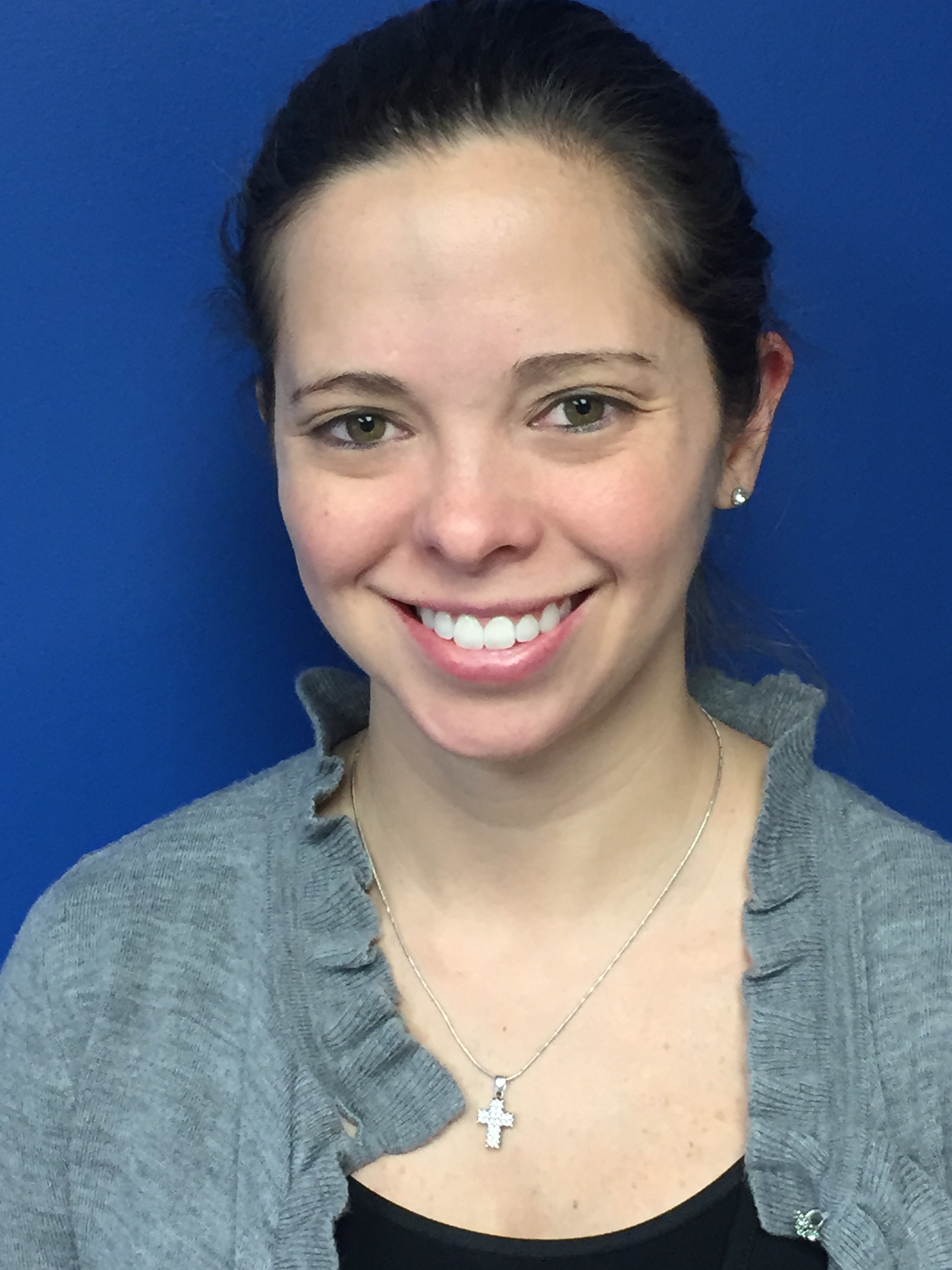 Angelica Vargas – Staff Attorney
Angelica joined DLC in December 2010 as a Staff Attorney. Prior to coming to DLC, Angelica was a Staff Attorney at the Clubhouse Family Legal Support Project (of the Mental Health Legal Advisors Committee), where she represented parents with mental illness in Domestic Relations cases. Angelica is a graduate of Stonehill College, and Northeastern University School of Law (NUSL).
Angelica received the Denise Carty-Bennia Award for outstanding law students of color from NUSL.  Most recently in 2013 she received a Certificate of Appreciation from the Commonwealth of Massachusetts for her participation and contributions on the Taunton State Hospital Recovery and Integration Committee.  The Committee was recognized for successfully infusing the hospital with the concepts of recovery, respect, safety, and person-centered planning.
Richard Villavicencio – Intake Specialist
Richard, a member of our Intake Unit, joined DLC in 2001.  He has also served as Outreach Coordinator and Affirmative Action Officer, and has organized special education conferences and a multitude of in-house training workshops for linguistic minorities statewide.
On a day to-day basis, he conducts intakes for potential clients, which consist of personal interviews and write-ups to determine if the potential client qualifies for legal representation. A veteran of the US. NAVY, Richard holds a B.A. in legal studies and is fluent in English and Spanish.