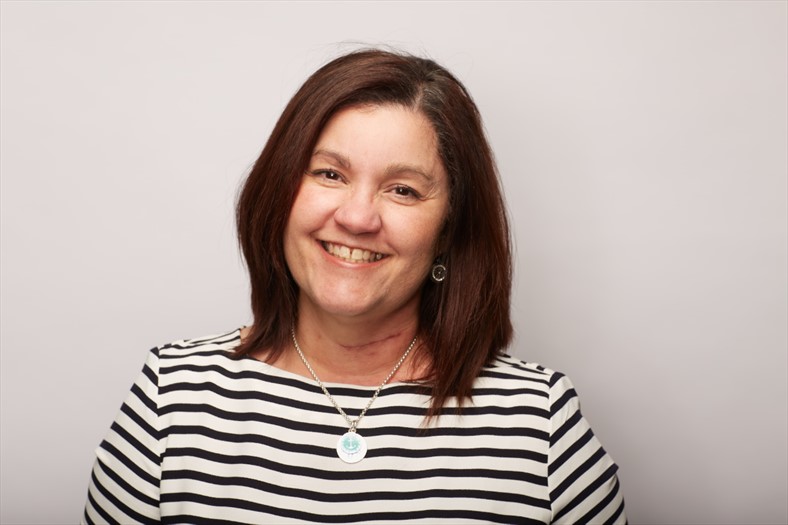 Press Release
February 27, 2018
Disability Law Center Announces New Executive Director
The Disability Law Center, the Protection and Advocacy organization for Massachusetts, has announced the selection of Marlene Sallo, Esq., as its new executive director. Marlene will fill the vacancy created by the retirement of Christine Griffin. The selection was made after a national search and selection process.
"We are very pleased to make this announcement and welcome Marlene to the Law Center," reported Joseph Ambash, Esq and Disability Law Center Board Chair. "Marlene will bring leadership and a breadth of legal and management experience to the Law Center with a deep sense of commitment to the disability community of Massachusetts.
Marlene Sallo has served as Chief of Staff and Senior Counsel for the U.S. Department of Justice Community Relations Service (CRS), the Nation's "Peacemaker" for community conflicts and tensions arising from conflicts based on race, color, national origin, gender, gender identity, sexual orientation, religion and disability. Prior to assuming this role, Ms. Sallo was appointed by President Obama to serve as the Staff Director of the U.S. Commission on Civil Rights. While at the Commission, Ms. Sallo had the opportunity to direct several fact-finding public hearings and reports investigating civil rights violations based on gender, religion, national origin, or in the administration of justice. Ms. Sallo previously worked at UnidosUS, the nation's largest Hispanic civil rights and advocacy organization, where she developed issue awareness campaigns to educate UnidosUS affiliates, state and federal government officials, and the public on national and state level policies and initiatives that disparately and/or disproportionately impact Latino youth.
Ms. Sallo has dedicated her career to protecting the rights of disenfranchised and vulnerable children through her work as a special education teacher and attorney specializing in child welfare, juvenile justice, and special education law. As a zealous advocate for children, she has challenged policies and practices within public school systems that push minority students with disabilities out of school and into the juvenile justice system. Ms. Sallo holds a Bachelor of Arts degree in Psychology from Manhattanville College and a Juris Doctorate degree from Florida State University College of Law. Ms. Sallo is also the recipient of an honorary Doctorate of Humane Letters degree from Manhattanville College.
Ms. Sallo serves as the Co-Chair of the American Bar Association's (ABA) Section of Litigation, Children's Rights Litigation Committee and previously served as both a Commissioner with the ABA's Commission for Youth at Risk and as a member of the Florida Bar's Standing Committee on the Legal Needs of Children.
"I look forward to this opportunity to serve the disability community in Massachusetts and partner with the area's disability organizations as the new Executive Director of this well respected Law Center," remarks Marlene. "As a woman with a disability and lawyer who has worked on disability rights and civil rights for many years, I am eager to work with the Law Center's talented staff to provide the protection and advocacy this community deserves. The Disability Law Center plays a key role in improving the quality of life for individuals with disabilities in Massachusetts."
Marlene will begin her new role as Executive Director on March 1, 2018.
---
MEDIA ADVISORY: For Immediate Release
DATE: February 27, 2018
CONTACT:
Joseph Ambash, Esq.
Chair, Governing Board
Disability Law Center
617 723-8455